InPaint
I've been fooling around with a software called InPaint. It is a software that helps one erase unwanted elements in a digital photo.
Consider this picture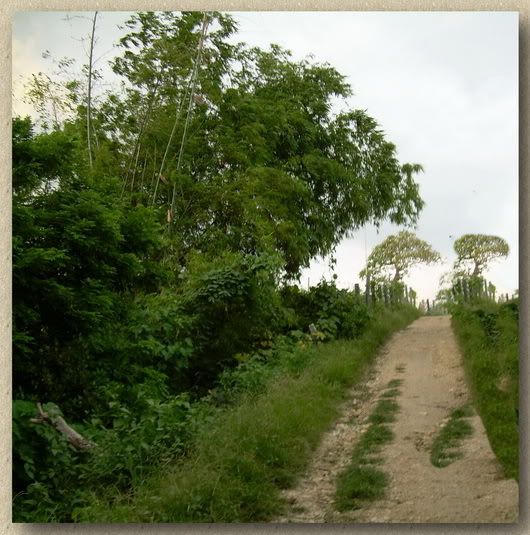 Looks idyllic, no? A dirt road lined with grass and trees to one side leading towards a horizon marked by two trees along each side of the road. Just the kind of picture one would like to see anywhere!. But the original picture isn't all that idyllic. Here it is: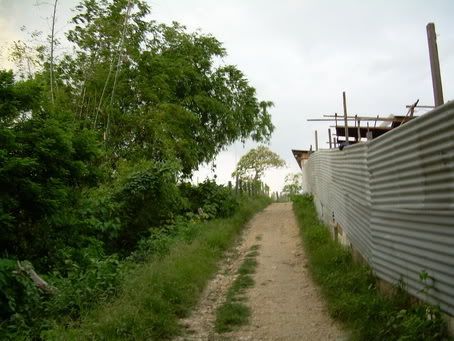 Look at the galvanized iron wall that lines the other side of the road. The picture was taken from an area of the island of Cebu that would look virginal if not for the urbanizing that is going on. What I did was to take out the iron wall with InPaint, …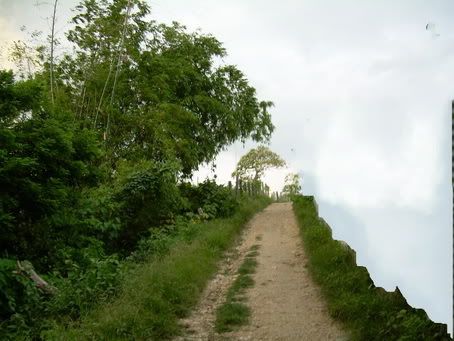 … then clone one side of the picture using ACDSee Pro. Whatever could not be salvaged, I simply cut off. I then covered the whole with a frame.